CLOTHES / LOOKBOOK
2016-2017 collections
'Kova vastaan pehmeä', Clothes 2015-16 collection
'Häivähdys', Clothes 2014-15 AW collection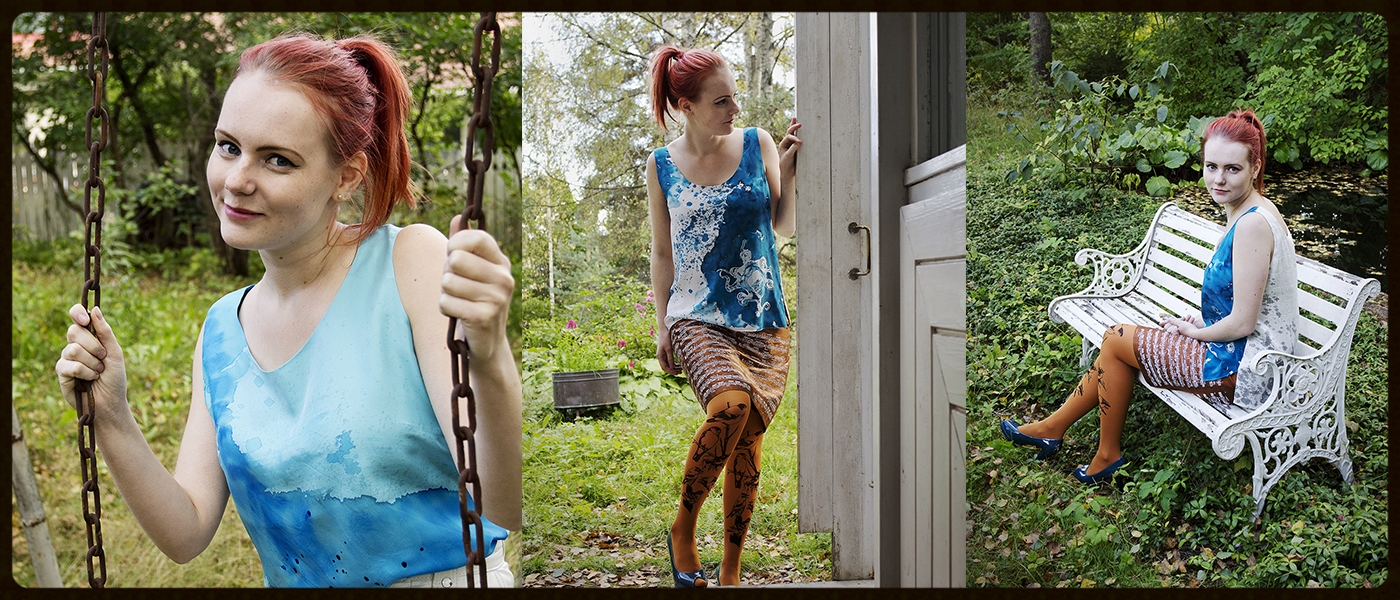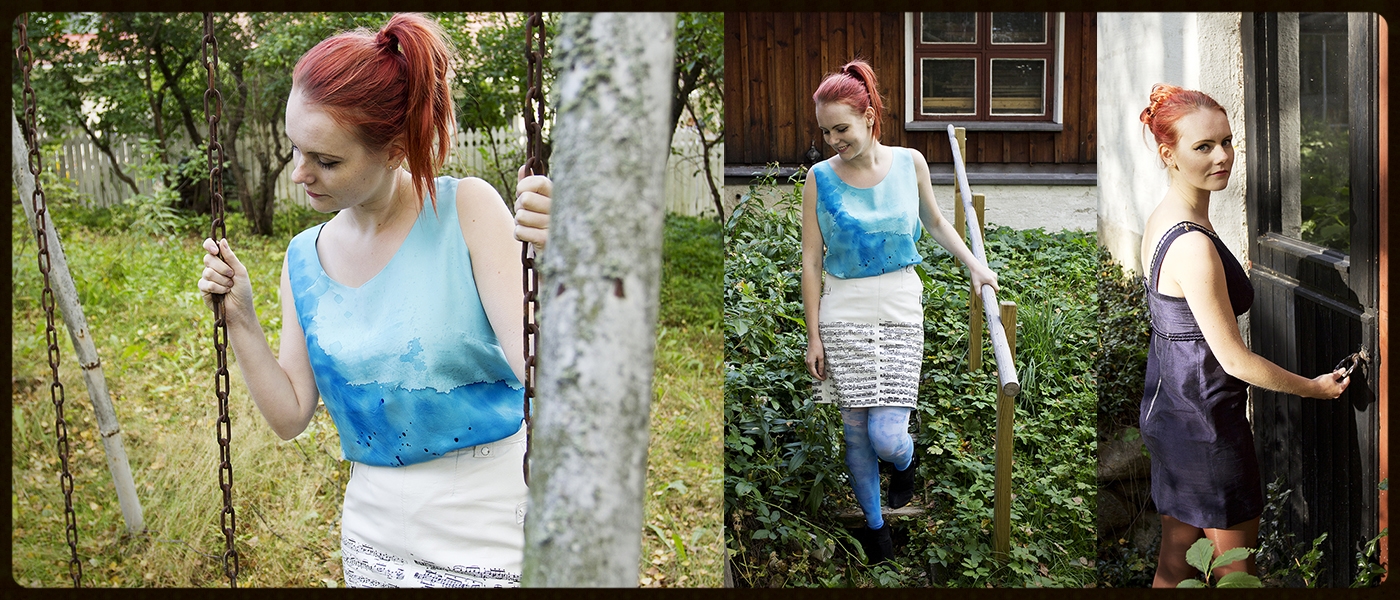 Recycle / Upcycle Fashionshow "Catwalk ja muuta rihman kiertämää" 25.8.2014 @ Bistro KoeHelsinki, Helsinki, Finland. Pics by Hanna k. Heikkilä.
We use recycling materials: Real leather, suede, pure silk, cotton or cotton mixture. All recycled materials are very carefully selected. Hand embroidered and printed with heart. Our clothes are made in Helsinki, Finland.
Spring-Summer 2014 Collections include painted or printed silk tops and blouses, leather skirts, leather jackets, unique thicker coats and dresses/tunics with Mola ornaments. Each piece is made from recycled materials.
NURINPERIN
Silk blouses, sizes 33-46. Made from recycling silk (silk obtained for example from shirts, dressing gowns and scarves).

More sizes on request.