PRINTED / DYED TIGHTS AND LEGGINGS
2016-2017 collections
Winter-Spring 2015-2016 collection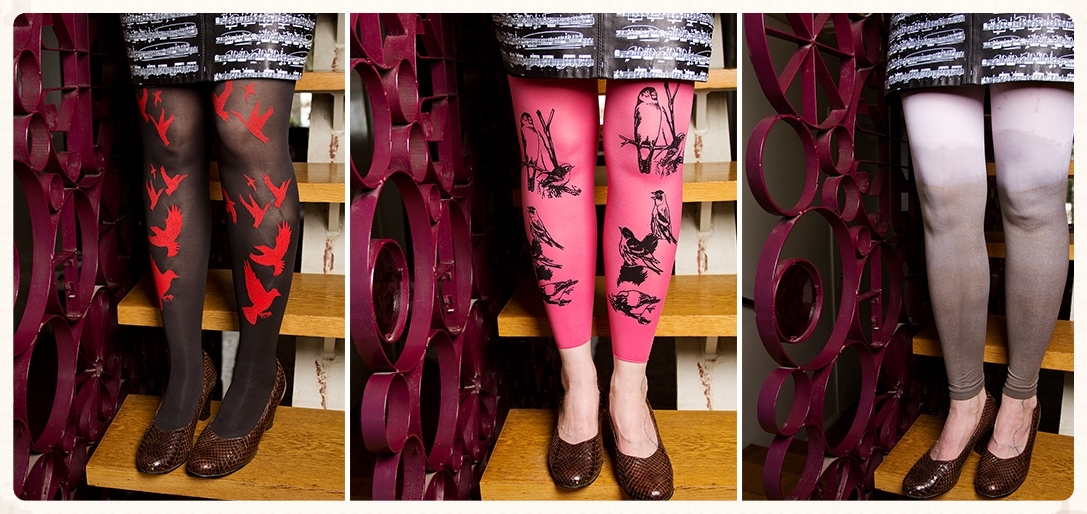 Spring-summer 2014 collection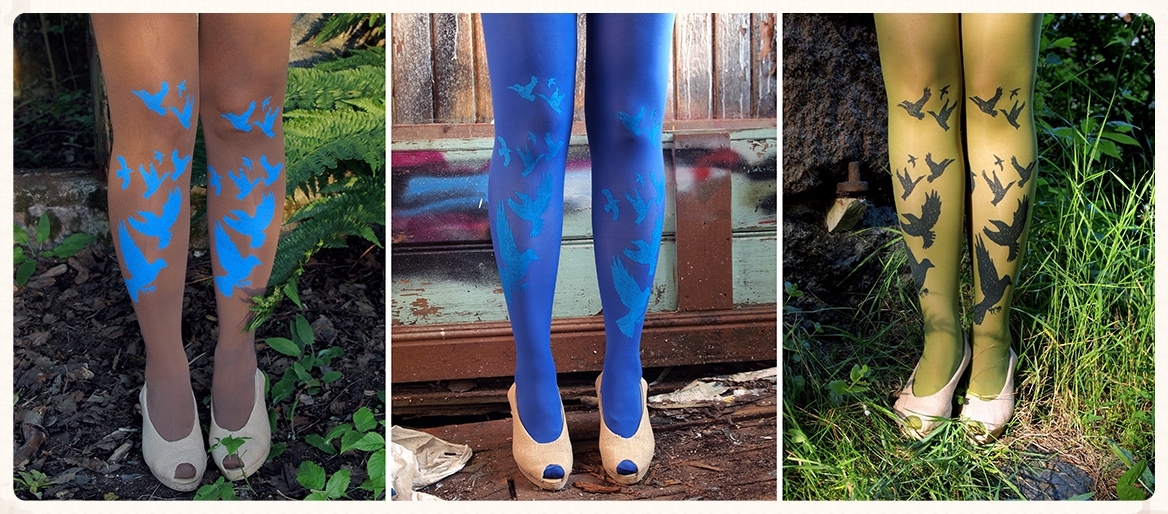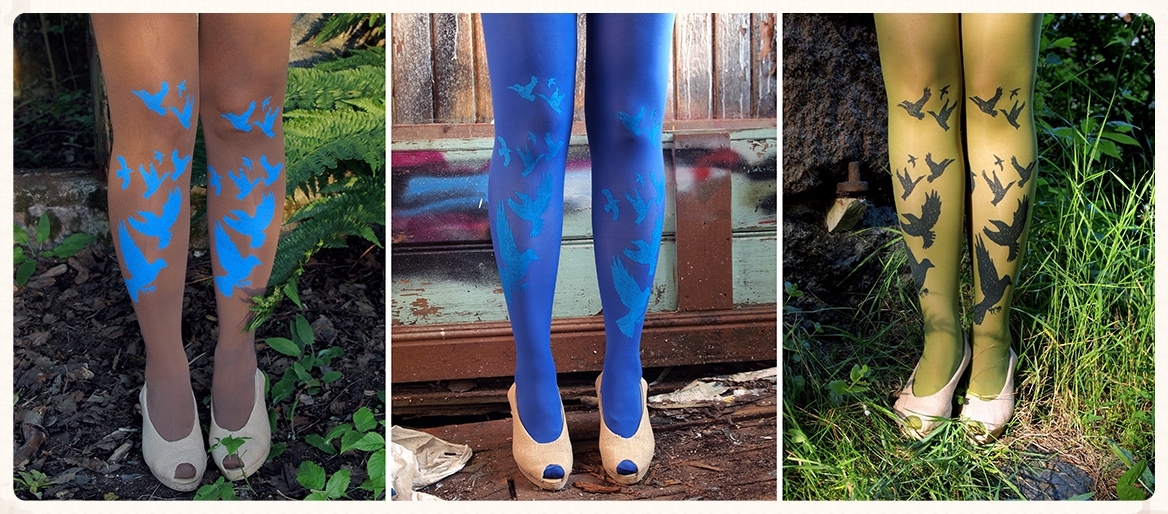 The tights and the leggings have been the most popular items of VILMURI by Vilma Wallinmaa so far.
The printed, illustrated upcycled tights and leggings are, for example…
the surplus stocks / deadstock of factories and stores

unused and unsold single pieces or model pieces

downgraded for example due to discoloration (the errors are often hard to find)

unused second hand pieces from people who bought the wrong size or color etc.

from 'Vahinkotavarakeskus', the center of damaged or redeemed goods. The tights they give VILMURI may have little stains or broken packages. The stains are of course removed before selling.

removed from the outlet store
The tights are usually in their original packages prior to printing, but may have standed in the storage even for a long time. Although the items are recycled, they are always either unused or model pieces (color schemes). Random pieces are arrayed in for photography for model or of the leg model. VILMURI knows the origins of every piece of tights, leggings and socks.
All the tights are printed by hand in Helsinki. The colors for printing and dyening are not recycled but purchased new. Some tights and leggings are printed with the leftover colors from some other project.
Do you want more information on a product or want to buy some? Contact us by email! We have more colors and sizes available, so if you didn't find what you are looking for, please contact us!